Nearly one year ago, from the depths of Sweden's prominent electronic music scene, emerged Stockholm ensemble Urban Cone. As time encroaches on the first anniversary of the band's celebrated debut single "Urban Photograph", it seems many are watching and waiting; poised to discover what wonders and preservations of youth a full album might offer. Capturing the story telling and danceability of The Knife's "Heartbeats" and the universal appeal of Empire of the Sun in one song certainly doesn't serve to deter interest. "Urban Photograph", touted by the likes of Hype Machine and Sweden's own Gimme Indie, seem to evoke a sense of refusal to acquiesce to what general expectations await into and beyond adulthood. Urban Cone members Emil Gustaffson, Rasmus Flyckt, Magnus Folkö, Tim Formgren, and Jacob Sjöberg urge the listener to perpetuate or return to a pursuit of liberty and to retain just enough hedonism to fit comfortably in the back pocket of your Levi's.
____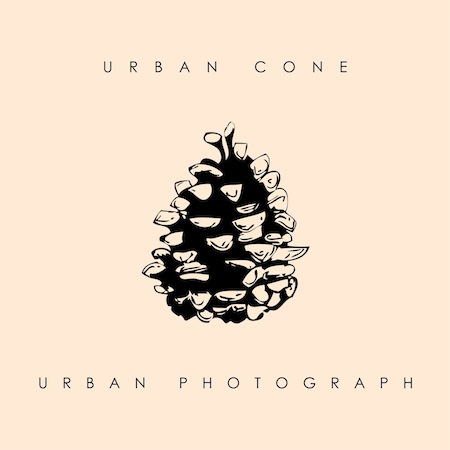 ____
Serial Optimist: So little is known about Urban Cone even as "Urban Photograph" was released nearly a year ago. How did the band come to be conceived?
Urban Cone: Yes, we released the song on our own nearly a year ago, but now it's been re-released by Universal Music. It all started with five guys sharing the same ambitions and music taste. We all wanted to play music and decided to form a band. That is the most essential part regarding the birth of Urban Cone.
Some of us went, at different times, to school together, so we learned fairly well the common ground we shared in what we want to achieve.
SO: Since the release of the single last fall, there has been undeniable buzz about when a full-length LP might be expected. Can you shed any light on what the album may offer? Is there a title in mind?
UC: Together with our record company we developed the idea of how to release our music and not to go for a full-length right away but instead focus on three EP's.
All we can enlighten you with right now is that the title of our next single will be "We Should go to France". The first EP will be released this fall.
____
Urban Cone – "Urban Photograph"
____
SO: The debut single, "Urban Photograph" seems to promote a return to innocence not so much lost as it has been misplaced with the inevitability of aging. Would you say this interpretation is accurate?
UC: That is one way to interpret it! When we write the lyrics for our songs we always try to include some sort of message or value. But we feel it's much more interesting if you sense and interpret the song yourself.
SO: Who was the creative force behind the video for "Urban Photograph"? How much fun was it making your first video?
UC: The creative source, or the director's name is Niclas Larsson. A great guy and very talented. We actually had a lot of fun recording the video. Everything was recorded during one summer night and those are short here in Sweden so it was pretty intense!
____
Urban Cone – "Black Ocean"
____
SO: The original demo, "Black Ocean" appears to represent a seamless transition between the band's ability to switch from the incontestable dancey-ness of "Photograph", to a heartfelt ballad of sorts. This is something bands in your genre usually don't attempt with frequency. Will this be something to look forward to on the LP?
UC: Absolutely. The music we make appears to us just as ambiguous as one might perceive it. Combining songs like "Black Ocean" with songs like "Urban Photograph", or soon "We Should Go To France", on a record defines us as musicians. Creating different types of songs comes natural to us and we have no attempt to stop doing so, even if we believe the current immense line between them might narrow a bit in the future.
SO: How did it empower you as up-and-coming artists to be so well-received by Hype Machine and Gimme Indie, and then have "Photograph" integrated into the trailer for Isenseven?
UC: It empowered us a lot. We were formed nearly a year ago and already there's been so much stuff going on for us. This only makes us more eager to get our music out. We're not afraid of dreaming big and have a lot of faith in our music.
____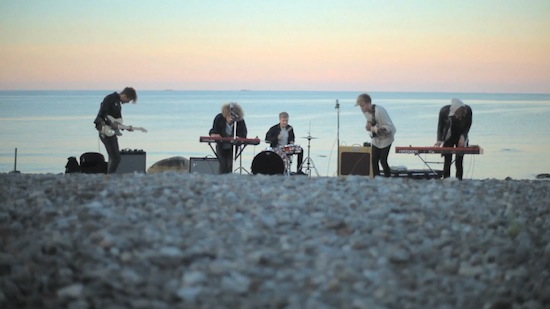 ____
SO: As it is early in your career, where have tours found you thus far? Where has been your favorite place to perform? Any plans to come to the U.S. in the works?
UC: We've only performed outside of Sweden once, and that was at Aland. Not that exotic. We won't be satisfied with nothing less than touring abroad, and the U.S is a primary goal.
SO: Where is Urban Cone when they cannot be found in the studio? Any particular virtues or vices to elaborate on?
UC: We're all guys in our twenties living our dreams. We do it all.
SO: Before the new EP is released and "Urban Photograph" continues to percolate steadily into the ears of the world, is there anything more her eager citizens should know about the innovatory Urban Cone?
UC: Lets just say Urban Cone is neither a high school rock band nor a forced endeavor of an ephemeral hype. It's an urbanized constellation that enforces what we find as the urban phenomenon. Hopefully citizens worldwide will soon appreciate us and our music in the same fashion as we appreciate them.
SO: Well said. Love it. 
____
SO Note: Follow Urban Cone on Twitter @UrbanCone, check them out on Facebook here, and download "Urban Photograph" on iTunes here.