We're excited to bring a new series to Serial Optimist that is all about inspiration and influence. We will be talking with comedians and musicians about the one album that changed their life, the album that turned that slow burn of curiosity into an uncontrollable fire, the album that straight up turned them on. This week we bring you some international artists, Chad Peck of the band Kestrels out of Nova Scotia, Jess Cornelius of  Teeth & Tongue out of Australia, and Jean Sylvain Le Gouic  & Thibaut Doray of Juveniles out of France.
____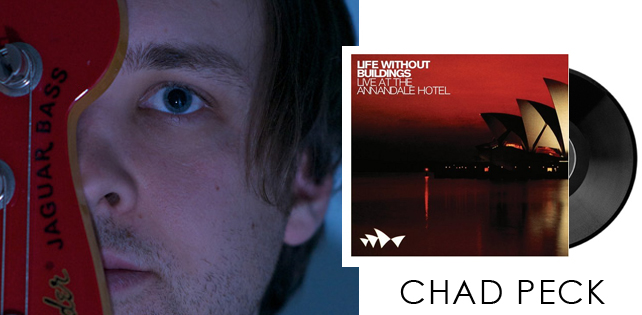 Chad Peck of Lornevale, Nova Scotia and Kestrels
Album of Influence: Life Without Buildings – Live at the Annandale Hotel ( Gargleblast Records)
Peck: "There are more obvious influences in our music (Dinosaur Jr., My Bloody Valentine, Superchunk, et cetera), but this is an important record for me. Around the time I got into this record, there was a general consensus among my friends that for a record to be artistic, it had to be some combination of dark, complex, and aggressive. To hear that this version of Glaswegian art rock could be melodic (strike one) and sincere (strike two) without being totally pretentious (strike three!) was really inspiring. It bleeds authenticity — it's not hard to figure out that between her cultural references and wordplay, Sue Tompkins is repeating verbatim conversations she has had with current and former lovers, friends, bandmates, and so on. This record has some of my favorite lyrics ever written ("New Town", "The Leanover", and "Let's Get Out" being the heavy hitters), and her authenticity is something I try to keep in mind when writing lyrics for Kestrels. The fact that it's a live record (and more importantly that the band didn't even know it was being recorded) is a testament to the excellent musicianship that was the backdrop to Tompkins. I sometimes steal guitar parts from guitarist Robert Johnston for our extended outro to "The Past Rests" and incorporate his phrasing and use of open strings in our own songs. I love this band."
Kestral's sophomore album, Ghost History, is available from Sonic Unyon Records and itunes.
Kestrals – "Dumb Angel"
____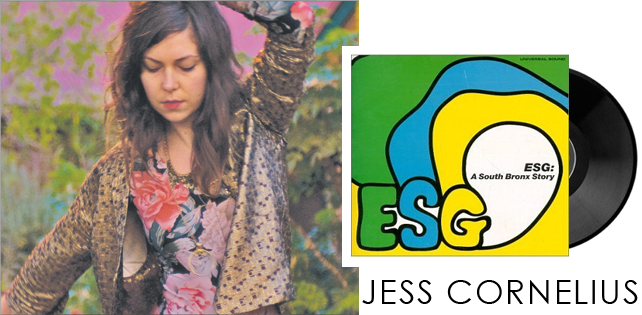 Jess Cornelius of Melbourne, Australia and Teeth & Tongue
Album of Influence: ESG – A South Bronx Story (Universal Sound)
Cornelius:  "A South Bronx Story is a bit of a 'best of' compilation, which I know purists shun, but that's okay because it was my first introduction to ESG and it made a big impact. I only came across it because I was working in a pizza restaurant about five years ago and my boss had a great CD collection to play during service. I took this album home one night to listen to, and couldn't take it back because I loved it so much. It made me get rid of my drummer and buy a bunch of drum machines on ebay. I still feel really bad about taking the CD, so if you're reading this Amelia, I promise I'll bring it back soon."
Stream and download Teeth & Tounge's new single, "The Party Is You" here.
Teeth & Tounge – "The Party Is You" (Single Version)
____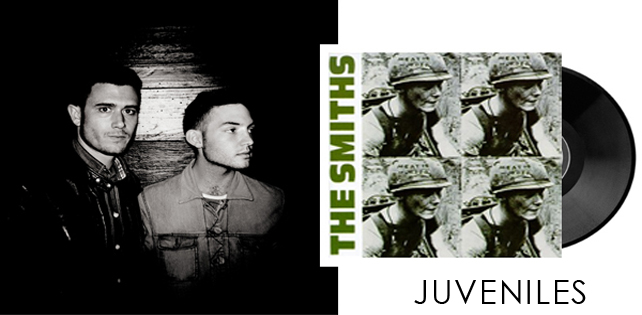 Jean Sylvain Le Gouic  & Thibaut Doray of Rennes, France and Juveniles
Albums of Influence: The Smiths – Meat Is Murder (Rough Trade)
Le Gouic & Doray: "We've always been drawn to UK's 80's most influential figures like Curtis, Smith or Morrissey, especially Morrissey. Rediscovering "Meat is Murder" with the guys was one of the reasons we started a band together. With this kinda voice and writing – Martin Gore (Depeche Mode) and Morrissey's texts were very inspirational."
The Juveniles Self-titled EP is out now via Paradis Records and available on itunes.
The Juveniles  – "We Are Young"
____
SO Note: Not only did Teeth & Tongue tour with Dinosaur Jr. but covering influential albums is a new SO feature, so check back for more, and tweet to @Serial_Optimist with artists you'd like to see featured.  Photos: The Juveniles by Richard Dumas, Jess Cornelius and Chad Peck courtesy of the artists.